Clubhouse Menu
Bacon Bun
Change to a baguette for 50p
Sausage Bun
Change to baguette for 50p
Egg Bun
Change to baguette for 50p
Extra fillings
Add Bacon (£1.25), Sausage (£1.25), Egg (45p) or Mushrooms (50p)
Omelette
Add mushrooms, ham, tomato, cheese or onions for 60p each
THE FULL ENGLISH
Sausage, bacon and egg served with hash brown, mushrooms, tomatoes, beans and toast
£7.80
Tuna mayonnaise and cucumber
Change to baguette for +50p
Roast ham
Change to baguette for +50p
Mature cheese & pickle
Change to baguette for +50p
Prawn Marie Rose
Change to baguette for +50p
Egg mayonnaise
Change to baguette for +50p
Chicken Tikka
Change to baguette for +50p
Sliced gammon, cheddar & pickle
Change to baguette for +50p
Bacon, Lettuce & Tomato
Change to baguette for +50p
Toasted sandwich with cheese
Toasted sandwich with cheese and onion
Toasted sandwich with cheese and sliced gammon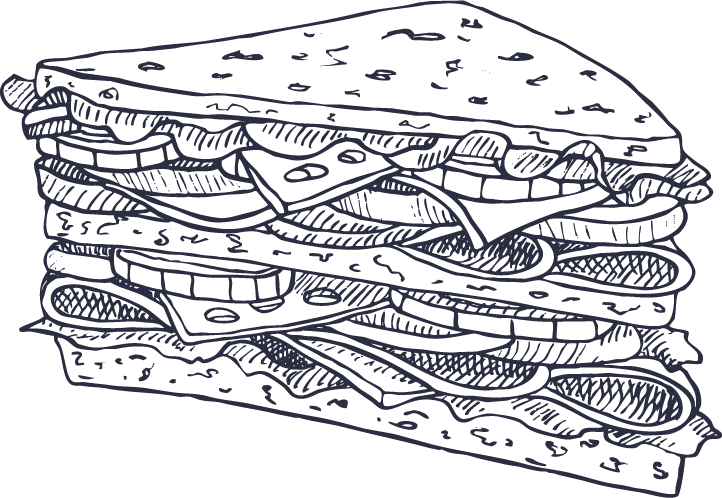 THE CLUB
Triple-deck toasted white club sandwich, layered with breaded chicken, crispy bacon, lettuce, tomato and mayonnaise. Add a fried egg for 50p. Served with hand-cut chips and salad.
£7.80
Chicken burger with mayonnaise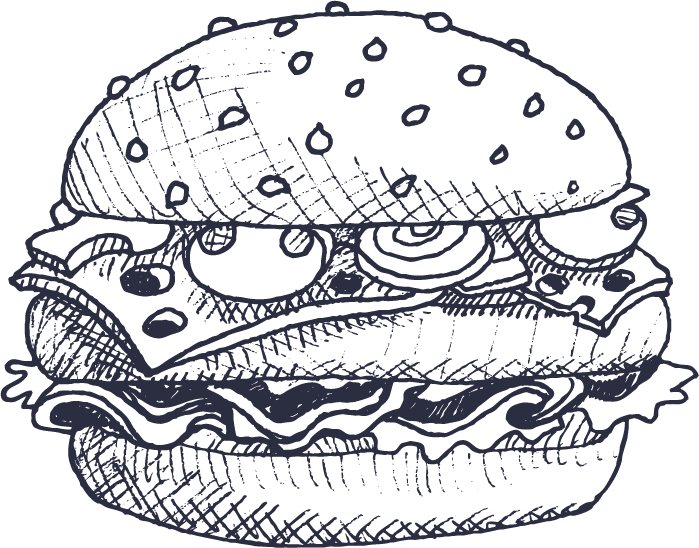 BRASS BURGER
Quarter-pound 100% beef burger with melted Monterey Jack cheese, topped with crispy red onions, lettuce and fresh tomatoes. Dressed with BBQ sauce and served with thick-cut chips or fries and onion rings.
£11.25
Steak Pie
Slow cooked steak short-crust pastry pie served with thick-cut chips and gravy
Parmo
Chicken parmo served with thick-cut chips and salad
Whitby Wholetail Scampi & Chips
Served with mushy peas and tartare sauce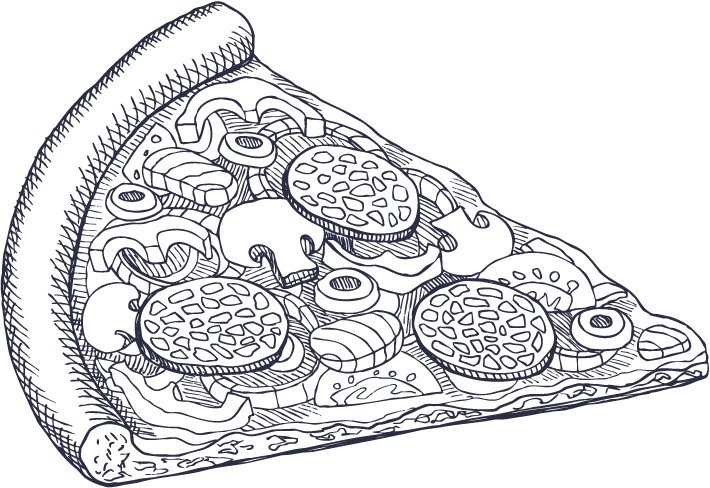 FROM THE PIZZA OVEN
Stone-baked and freshly prepared, our 9" Pizzas are just the right size. Served with a basket of thick-cut chips, they're perfect with a beer.
Margarita
Original cheese and tomato
Hotshot
Pepperoni, onions, peppers and jalapeños
Fish finger sandwich
Served with tartare sauce, salad and chips
Southern fried chicken wrap
With spicy chilli mayo, salad and chips
Chips or fries with curry
Loaded Nachos Sharer
with mozzarella, Cheddar and nacho cheese sauce served with salsa, jalapeños and soured cream
Soup of the day
Homemade soup served with a crusty roll
Monday to Friday: 11am – 4.30pm
Saturday: 11am – 5pm
Sunday: 11am – 4pm
Brass Castle Lane
Marton
Middlesbrough
TS8 9EE
Monday to Thurs: 11am – 5pm
Friday: 11am – 10.45pm
Saturday: 11am – 7.30pm
Sunday: 11am – 4pm
enquiries@middlesbroughgolfclub.co.uk
www.middlesbroughgolfclub.co.uk
Brass Castle Lane
Marton
Middlesbrough
North Yorkshire
TS8 9EE
Would you like to promote your business at the club? Click here to find out more about the opportunities with us.