History
OVER A CENTURY OF GOLF IN MIDDLESBROUGH
Those of us who are privileged to play our golf at Brass Castle should raise a glass or two to that group of far-sighted Middlesbrough businessmen who made it all happen over a hundred years ago.
We should especially toast Mr Dormand Stewart Jnr, for it was he who recognised the need for a golf course within the boundary of the town to match those available in the towns of Seaton Carew, Redcar and Stockton. He then persuaded friends and acquaintances to support his idea.
Eight men met on 20th November 1908 at the Grand Hotel, Middlesbrough, and agreed to form 'The Middlesbrough Golf Club'.
A second meeting was held on 14th December and with just these two meetings, land at Saltersgill Farm, Linthorpe, had been rented, trustees and banking facilities set up, a golf professional appointed on a trial basis (Claude Weastell, who in the end stayed for 37 years!) and eighty members were accepted into the club.
The original membership was drawn from the town's 'establishment' such as master grocers, jewellers, local government officers, master printers, school masters and executives of steel works. Very few members had 'ordinary' occupations.
The club was officially opened on Boxing Day 1908 – an astonishing 36 days after the idea was first agreed!
For the opening, a large marquee was erected at the course. Among those attending the ceremony were: The Mayor of Middlesbrough Councillor John Thomas Pannell; Sir Hugh Bell, Bart; Alderman John Hedley MD; Alderman Amos Hinton JP; Carl Jervelund; EH Mason; George Scoby-Smith; Thomas Dormand Stewart (uncle of Thomas Dorman Stewart Jnr) and the club's first President, John Hames Emerson, of Easby Hall, Great Ayton.
Vice Presidents Alderman Amos Hinton and Colonel Hawdon made speeches. Then in a remarkably avant-garde move, Colonel Hawdon's wife struck the first official ball. This, by all accounts, was a 'capital well-judged drive'
The Middlesbrough Golf Club was formally open and was well reported in the local newspapers of the day.
A Ladies Committee was formed two years later in 1910, with the course expanded to 18 holes thanks to its popularity in 1911.
James Braid's Brass Castle
The Club stayed at this location until 1939 when it moved to our current home. The new course was designed by five-times Open Championship winner James Braid in 1937, under Club President Preston Kitchen, Middlesbrough Town Clerk.
The war years proved a difficult time and some holes were used for crops whilst sheep grazed the course throughout the hostilities.
After the war the club developed and significant modifications designed by golf club member Stuart Hicks were made to the course in 1984-89.
The course today
In 1990, new holes were laid through acquired woodland to give us the layout as it is today. Further developments took place in 1999 when 10 greens were remodelled and new course drainage was added. Similarly, the clubhouse has been developed over the years with major renovations, expansions and continuous investment to provide modern, high quality facilities and hospitality.
Notable members
The club has had many noteworthy members over the years. In particular Marjory Fleischmann, who became President of the English Ladies Golf Association, Alf Winney who was responsible for the formation of the Teesside District Union, Martin Thompson who won the "Amateur" in 1982, Jonathon Lupton who won the 2003 Brabazon and Michael Skelton who played in the Walker Cup in 2003.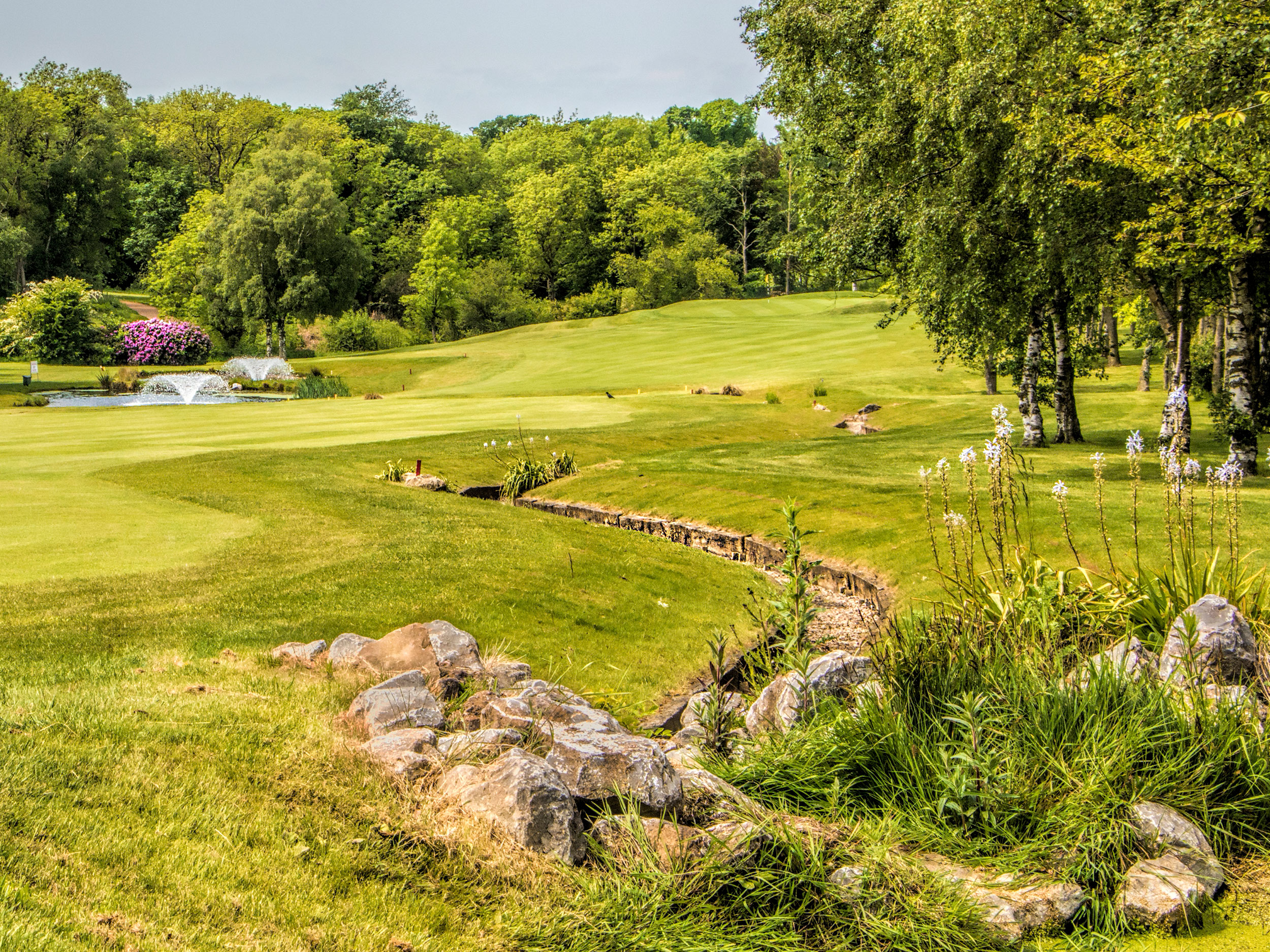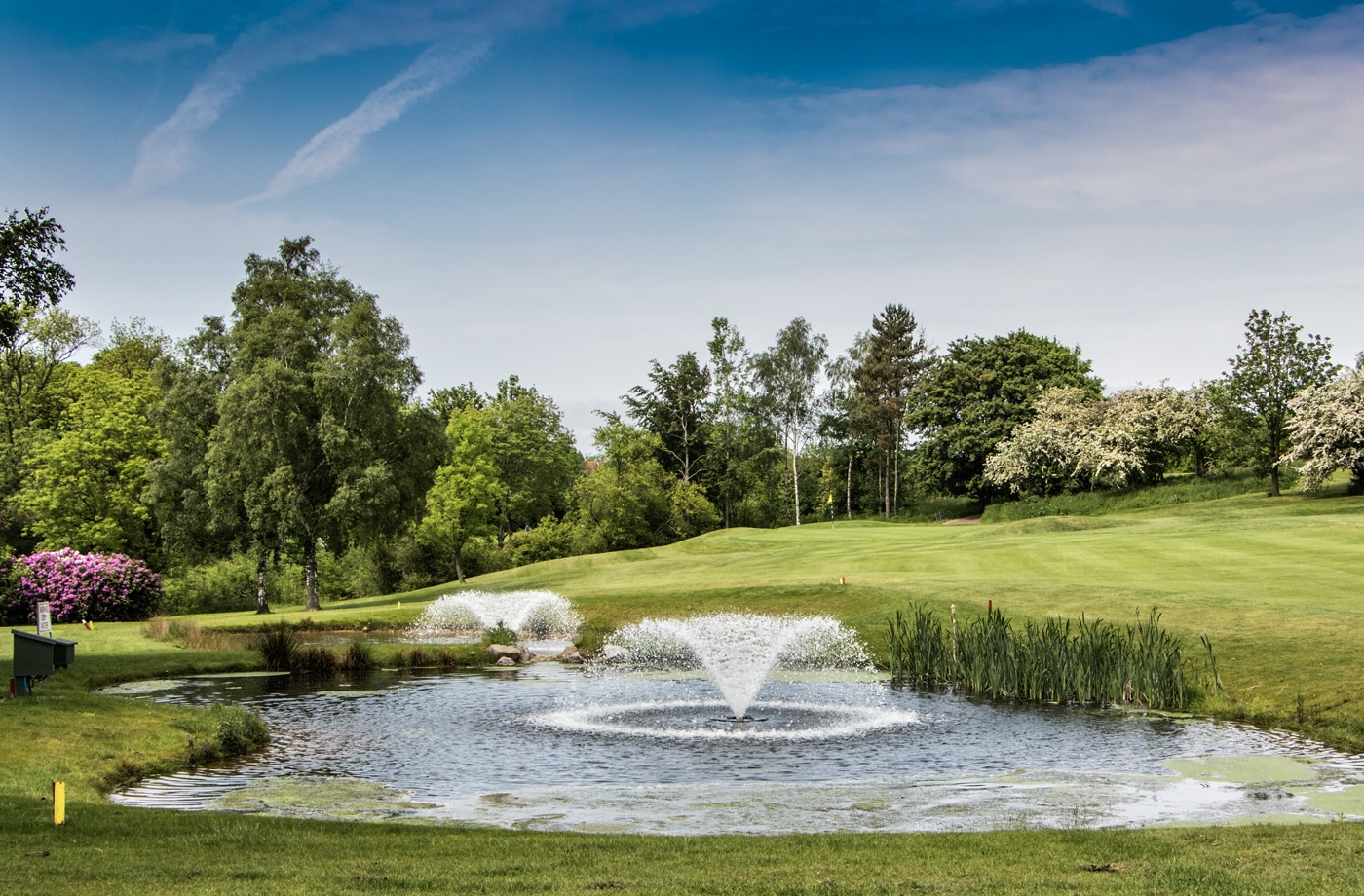 Honorary Treasurers
1908 – 1937 W.H. Hinton
1946 – 1947 A. Parkes
1947 – 1961 H. Treverton
1962 – 1967 D.P. Briggs
1967 – 1976 G.H.M Gibb
1976 – 1982 R.H. Pybus
1982 – 1986 R.S. Chalmers
1986 – 1993 P. Todd
1993 – 1994 N.A. Higgins
1994 – 1996 R. Wilson
1996 – 2001 R.W. McLauchlan
2001 – 2003 R.A. Barker
2003 – 2010 S. Thompson
2010 – Present E.B. Levie
Honorary Secretaries
1908 – 1909 T. Dormand Stewart
1910 – 1919 T.S. Calvert
1919 – 1940 T.B. Robertson
1940 – 1956 J.F. Copeland
1957 – 1961 H. Knaggs
1962 – 1974 J.F. Copeland
Secretaries
1974 – 1975 Lt. Col. S.T. Pledger
1975 – 1980 T.R. Bourke
1980 – 1981 D. Richmond
1982 – 1984 B.C. Hodgson
1984 – 1994 J.M. Jackson
1994 – 1999 B.C. Hunt
1999 – 2009 P.M. Jackson
2009 – 2013 I. Jackson
Presidents
1909 – 1918 J.J. Emerson
1919 – 1921 Sir J. Calvert
1922 – 1933 A. Bryans
1934 – 1935 W. Moore
1935 – 1963 P. Kitchen CBE
Honorary Life Presidents
1997 – 2003 C.C. Fairweather CB CBE
Club Chairmen
1960 – 1975 C.C. Fairweather CB CBE
1975 – 1982 T. Haigh
1982 – 1985 C.D. Horne
1985 – 1988 I.P. McDowall
1988 – 1993 J.A. Higgins
1993 – 1995 K.S. Ruddock
1995 – 1997 J.D. Broomfield
1997 – 2003 T.E. Weastell
2003 – 2005 Dr K.A. Taylor
2006 – 2007 J.B. Hallam
2007 – 2008 M. Gardner
2008 – 2009 S. Thompson
2009 – 2012 J. Noon
2012 – 2016 M.R. Braithwaite
2016 – 2018 B. Sloper
2018 – Present N. Simmons
Club Professionals
1908 – 1945 C. Weastel
1946 – 1954 W. Atkinson
1954 – 1986 E. Scott
1986 – 2008 D. Jones
2009 – Present G. Cattrell
enquiries@middlesbroughgolfclub.co.uk
www.middlesbroughgolfclub.co.uk
Brass Castle Lane
Marton
Middlesbrough
North Yorkshire
TS8 9EE