Christmas at Brass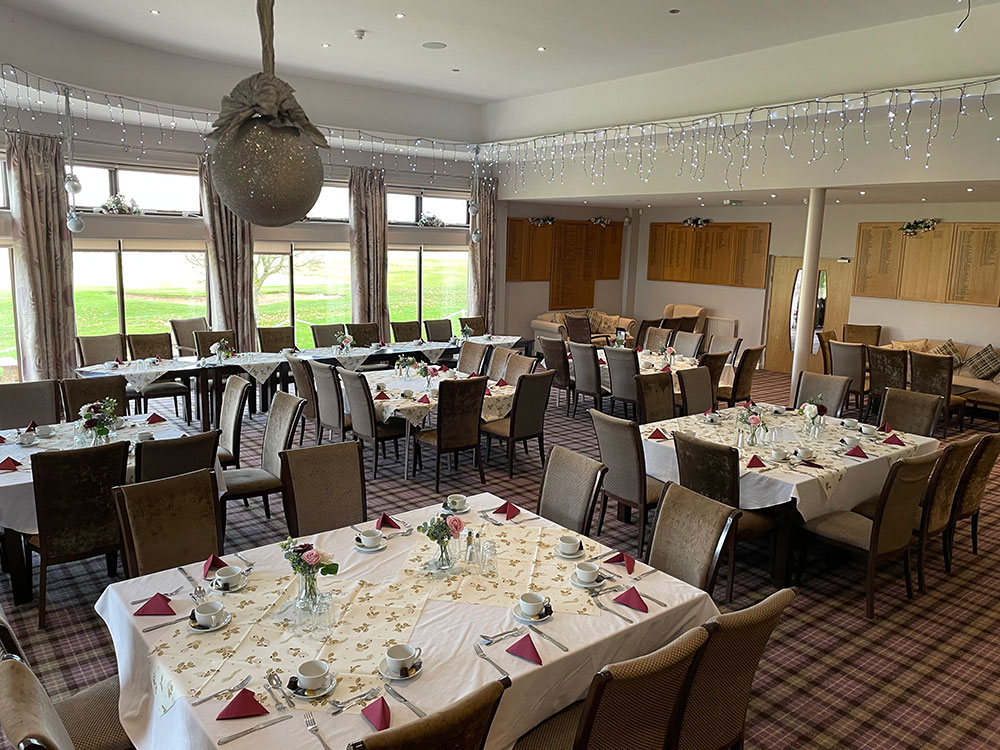 Whether celebrating with friends, family, colleagues or customers, the Clubhouse at Middlesbrough Golf Club is a wonderful location for your Christmas Party.
We offer two venues: our dining room is an intimate room catering for up to around 50 people, the main function room has a capacity of up to around 100.
Our experienced catering team will take care of your guests and make sure your event is a success. Daytime functions are available, as well as evening parties with the opportunity to dance the night away.
Please contact us for availability to make sure you don't miss out!
We look forward to seeing you.
Sweet Potato Soup with a crusty roll
Smoked Salmon with Lemon & Dill Dressing served with salad
Brussels Pate served with Melba Toast, Red Onion Chutney & crispy salad
Traditional hand-carved Roast Turkey with festive trimmings (Sage & Onion Stuffing Balls, Pigs in Blankets & Yorkshire Pudding)
Roast Beef & Yorkshire Pudding
Oven Baked Salmon & Hollandaise Sauce
All served with Roasted Potatoes, Brussels Sprouts topped with Chestnuts & Seasonal Vegetables
Traditional Christmas Pudding served with Brandy Sauce
Blackcurrant and Prosecco Cheesecake served with Whipped Cream & Strawberries
Selection of English Cheese & Biscuits, Grapes, Celery & Chutney
Followed by Coffee & Mince Pies
Please contact us beforehand with any special dietary requirements
£30 per person (two course option £27.50 per person)

Would you like to promote your business at the club? Click here to find out more about the opportunities with us.