Christmas Dinner & Dance 2021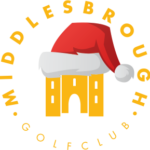 Join us for the 2021 Christmas Dinner & Dance at the club.
Saturday 18th December, 7pm for 7.30pm.
Last orders at midnight.
Tickets are available from the bar, £28. Family welcome
Spiced Butternut Squash Soup with a crusty roll
Smoked Salmon with Lemon & Dill Dressing served with salad
Smooth Chicken Liver Pate served with Melba Toast, Red Onion Chutney & crispy salad
Traditional hand-carved Roast Turkey with festive trimmings (Sage & Onion Stuffing Balls, Pigs in Blankets & Yorkshire Pudding)
Roast Beef & Yorkshire Pudding
Oven Baked Salmon & Hollandaise Sauce
All served with Roasted Potatoes, Brussels Sprouts topped with Chestnuts & Seasonal Vegetables
Traditional Christmas Pudding served with Brandy Sauce
Baked Chocolate Espresso Tart served with Whipped Cream & Strawberries
Selection of English Cheese & Biscuits, Grapes, Celery & Chutney
Followed by Coffee & Mince Pies
Please contact us beforehand with any special dietary requirements
Tickets available from the bar, £28 pp. Family are welcome.